Quality
Our quality guarantees
ARNIMEX plays an important role in the European game market.
ARNIMEX considers product and process quality to be of vital importance in this market and invests heavily in meeting the highest standards.
ARNIMEX has had the IFS Broker certificate since 2017. A strict selection of the best suppliers is a decisive factor in guaranteeing the best quality product. Together with our partner, Weerts Supply Chain, we monitor HACCP and Food Defense.
ARNIMEX is always looking for new solutions and new products in cooperation with the customer.
Quality
Quality & Service First
Providing the best quality and excellent service is our highest priority. Optimal cooperation with both producers and customers is central to us. This enables us to meet all your specific needs and wishes.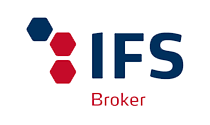 ARNIMEX applies the highest quality standard in the market (IFS) and strives for continuous improvement.
View IFS Certificaat